DISCLAIMER: None of the people listed here are sponsors, associates, sources and/or partners with virtueascends.com. We do not claim nor pretend to have any connection with any of them. This page is simply an index of information and data available from various 3rd party sources. We do our best to validate the information and keep it up to date on a regular basis.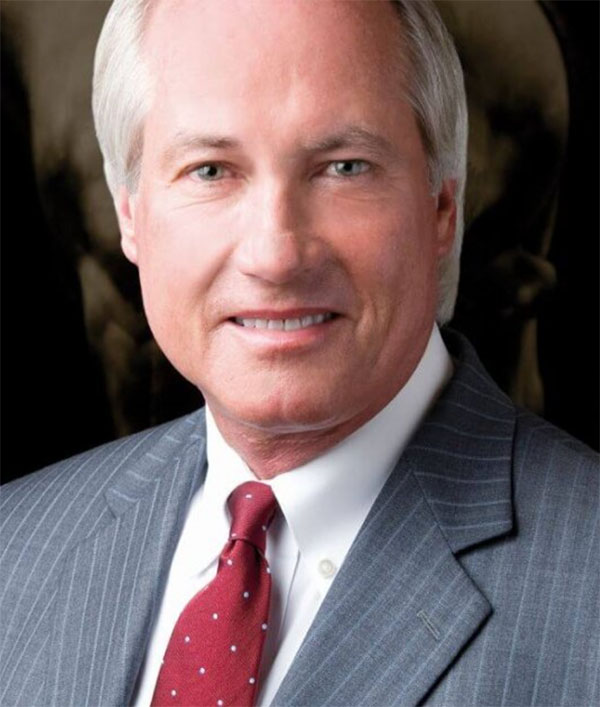 Lin Wood
Website: https://www.linwoodlaw.com/
L. Lin Wood has more than 43 years of experience as a trial lawyer focusing on civil litigation, representing individuals and corporations as plaintiffs or defendants in tort and business cases involving claims of significant damage. Mr. Wood also has extensive experience in First Amendment/defamation litigation and management of the media in high profile cases.
Wood lived in Atlanta, Georgia from 1955 until 2020. In April 2020 he purchased property in South Carolina, and moved there later that year. He formally changed his legal residency to South Carolina in February 2021. In February 2021, Georgia Secretary of State Brad Raffensperger's office announced that it was investigating the possibility that Wood had committed voter fraud due to questions over whether Wood had been a legal resident of the state when he cast his vote in the 2020 elections in Georgia. According to Georgia law, if someone moves to another state with the intention of establishing residence, they are no longer a resident of Georgia.
Wood has four children, two of whom are attorneys. According to documents submitted in court, Wood is estranged from his adult children and his grandchild.
In 2016, Wood and Mercer University announced a one million dollar fund set up by Wood at his alma mater to be called the "L. Lin Wood Fund for the Enhancement of Mercer Law School".
---
Source(s): Source [1] Source [2]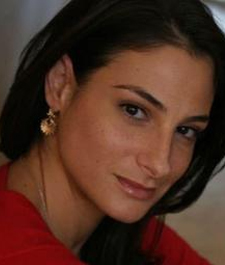 Melody Krell
Website: https://www.backstage.com/u/melody-krell/
Mel K spent her childhood between Cherry Hill, New Jersey, and Palm Beach, Florida. She attended NYU receiving degrees in Journalism & Film. In NYC she studied acting at The Public Theater and The Neighborhood Playhouse flexing her stand up comedy and improv skills.
Mel is a proud patriot and had the great fortune to work at Trump's Mar-a-Lago resort. Other experiences include; MTV News, Good Morning America, Lifetime Television, and Ogilvy & Mather. Mel went to Los Angeles on the heels of her first Sundance film working as an actress, writer, and producer on several films and television shows including Nip/Tuck and Chelsea Lately. She returned to Manhattan to focus on journalism, while continuing her TV and Film work on SNL, Madam Secretary, Forever, Sisters, Freeheld, and The Irishman.
An avid researcher and lover of history, Mel is a true investigative reporter who brings passion, context and personality to her work. She currently lives in NYC, regularly reporting from the front lines of the Manhattan Apocalypse.
---
Source(s): Source [1]
Dr. Charlie Ward
Website: https://drcharlieward.com/
Hi, I am Charlie Ward, I was born on the 8th June 1960 in Ipswich England and was born and bought up in a religious cult called the Plymouth Brethren or some people refer to it as the Exclusive Brethren.
I had an arranged marriage at the age of 18 years old and had three children by the age of 22 years old. I decided to leave the cult at age 23 (1983) and leave my wife and three children behind.
They only allowed me to have controlled visits for 5 years. I finally managed to persuade my wife to come out with the children in 1988.
We realized sadly that we only had the religion in common and our marriage ended.
I left the UK and worked in Spain and have remained here ever since and worked in South Africa, Thailand, Singapore and China during the past years.
I worked in the Hotel and shared ownership business for 30 years and retired from main stream work in 2005.
I now use the contacts that I built up over the past 40 years to run my current business which is moving physical currency for many high net worth individuals and governments worldwide.
I have a wife called Nursel (Turkish) and four children Lee (Died 2009) aged 27, Glenn, Carla and Justin
I have four Grandchildren, Hugo, Alexandro, Lee and Hartley
---
Source(s): Source [1]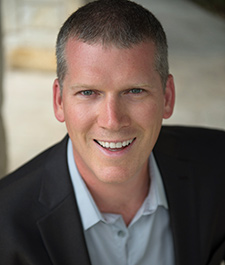 Mike Adams
Website: https://naturalnews.com/
(Backup: http://45.89.97.6/)
Adams was born in 1967 in Lawrence, Kansas. He holds a Bachelor of Science degree. In college entrance exams and graduate school entrance exams, Adams scored in the 99.9th percentile across all U.S. students. He aced the English, Mathematics and Science sections of college entrance exams, scoring 100% on 3 out of 4 sections earning numerous offers of scholarships from various universities, including the Massachusetts Institute of Technology (which he chose not to attend).
Adams chose not to attend graduate school but was offered numerous scholarships to do so. Instead, he decided to launch his own software company in 1993. That software company went on to become a multi-million-dollar entity that provided email technology solutions to many Fortune 500 firms and specialized in email alert technologies for universities and government offices.
Adams sold the software company in 2003 and launched Natural News (then NewsTarget.com). Natural News went on to become the internet's most trafficked natural health news website, reaching millions of unique readers each month.
Mike Adams lived in Taiwan for two years and is nearly fluent in spoken Mandarin. Adams was also a resident of Ecuador for two years, from 2008 – 2010, where he built a 20-acre food forest containing over a hundred food-producing trees. He speaks conversational Spanish.
Adams currently resides on a ranch in Austin, Texas. There, he and his wife raise chickens and goats, practicing permaculture and self-sufficiency.
---
Source(s): Source [1]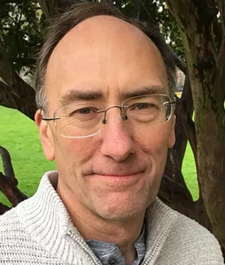 Simon Parkes
Website: https://www.simonparkes.org/
Simon grew up in a family that had links to British and American intelligence. Simon's mother worked for Mi5, however while she was managed by mi5 she was in reality working for the NSA. Simons Grandfather was employed by the Secret Intelligence Service, better known as Mi6 in reality he was reporting to the CIA. Simons Grandfather was also a British Diplomat, holding the position of Vice Consul and then Consul of the British Embassy in Pondicherry (Puducherry) India.
While in India he was awarded the OBE and CBE medals and turned down a Knighthood. In 1936 he was one of – The Wise Men of Twelve – or called The Jury of twelve – who voted on the question regarding King Edward VIII and if the King should be removed regarding Special Branches uncovering of a Nazi plot to infiltrate the King. ( had nothing to do with wanting to marry a divorcee).
Over a secure teleprinter link he was asked in code . should the King go. or should he stay?
Grandfather voted. GO.
Simons mother raised him herself never re marrying. – from around 1965 until her death in 1979 she worked on secret documents – which were printed in German and came from the British and American quarters of the then divided Berlin. The documents related to crashed UFO's which had been retrieved by American forces and were sent for back – engineering to operation paperclip German scientists.
During this period and before and after Simon had UFO experiences himself.
Simons mother died in suspicious circumstances in 1979 when she asked to be released from the work. There after Simon received £2,000 which was pushed through his door in an envelope – with a note " Don't Look back Dick Whittington" and with this Simon re-located to London. In 2010 Simon went public with his experiences, and predictably was verbally attacked and ridiculed by the main stream media.
In 2013 Simon was invited to a tour of a space radar base in North Yorkshire, with a group of 20 serving and retired military. Simon was the only civilian in the group – at the end of which he was given a commemorative medal/coin – a limited edition of only 500 world wide celebrating 50 years of the USAF being based in North Yorkshire. It is number 86.
No one else in the group was given one.
This visit was a game changer – suddenly the British media stopped hounding him……
Simon went on to establish Connecting Consciousness a free to join organisation dedicated to raising peoples awareness within a spiritual context.
Today the organisation operates in many countries and has thousands of members
---
Source(s): Source [1], Source [2]
I recently announced my passion for running a media outlet like this. I really want to build this into a site that offers original content from future generations. For that reason alone, I'm going to keep this donate link here. We will NEVER put up a pay wall for people to access the truth though. I do currently have Google Analytics running on the site just to track what kind of content people veer towards and how many people are finding my site useful. #WWG1WGA
conformity to a standard of right
virtues plural: an order of angels
to move upward
to rise from a lower level or degree